Committee
Our committee run events and decide how the money we raise is spent to benefit the school and children: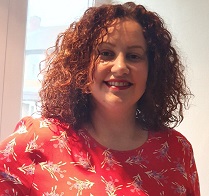 Name: Lisa Davies
Position: Chair
Hi, I'm Lisa Davies and I have been part of the FVPS (Friends of the Village Primary School Association) for a couple of years. I enjoy the work we do and am really excited to have recently become the Chair. I have lots of ideas and like to think I'm organised (some may describe it as bossy!) My Daughter attends the Village primary, so I'm really keen to support the school for the benefit of the children.
I work as an Independent Education Welfare Officer in schools across Teesside. This gives me some experience and understanding of the challenges schools have.
FVPS organise events in school to raise much needed funds to turn into experiences and memories for the children. This is why I became involved because I want all children to enjoy activities and special events, not only that but for parents to feel involved in their children's school and our local community.
If you want to get involved in FVPS please do. We're always on the look out for volunteers.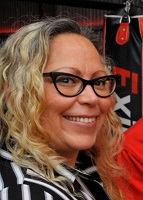 Name: Alex Smith
Position: Secretary
Alex has recently joined FVPS and she is now our secretary. She has a son in reception. Alex has experience working in offices and also used to be a bus driver. She describes herself as a very positive person and is keen to help FVPS raise funds to benefit the children.
Alex throws herself into all of our events. At the recent Halloween disco (where she led the dancing dressed as a witch), she said "I enjoyed it at least as much as the children did!"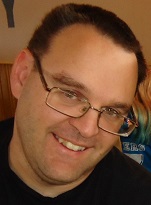 Name: Chris Swales
Position: Treasurer
Chris is the treasurer of FVPS. He is a computer programmer and has a maths degree. He has an older son who has been all the way through the school from nursery and a daughter in year 6. His flexible work hours allow him to take part in most FVPS activities and to volunteer in school a bit. He helps children in KS2 with reading and maths and he also assists Mrs Gunn with the school Code Club.
Chris says "Being involved with FVPS is a great way to help the school and the children. Those extra little events and activities are often the things children will remember the most from school. It's a fun and creative group of people and I always look forward to our meetings and events."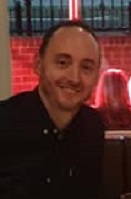 Name: Rob Birtwhistle
Position: President
As headteacher of the school, Mr Birtwhistle is the president of FVPS. He says "The current committee of FVPS are very organised and enthusiastic. They provide excellent events at the school and the children have had some fantastic days and experiences as a result. The children loved the recent Halloween disco and the staff loved it and I really enjoyed the vibe, the detail and the laughter that was going on. Yet again, the event was planned well and had great attention to detail."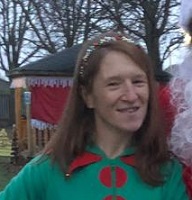 Name: Jo Caley
Position: Vice Chair
Jo is the Vice Chair of FVPS. She works for a nursery, so she has a good understanding of how organisations that look after children work. She has a daughter in year 2 of the school and is keen to give children extra experiences. She is always full of energy, fun, enthusiasm and ideas and is very much the engine room of FVPS.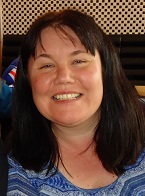 Name: Anne-Marie Swales
Position: Publicity Officer
Anne-Marie is the Publicity Officer of FVPS and a stalwart of the group. She is our longest serving member having joined when the group was first formed as a P.T.A. She has always lived in Thornaby and went to the Village school as a pupil. She is married to Chris and their 2 children first started coming to the school more than 10 years ago in 2011.
Anne-Marie has a background in Marketing and Office administration and she is also a parent governor of the school. She says "As a former pupil of the school I have a passion for supporting the school in any way I can. I want to see local children succeed by having the best possible start in life."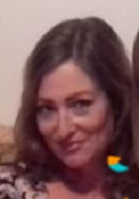 Name: Gemma Nixon
Position: Craft Leader
Gemma takes the lead on craft stalls and craft events for FVPS. She has incredible art and craft skills and can make something out of almost anything! She works for Crystal Haven in the town centre, you may have seen her dressed up as a mermaid or elf there amongst other costumes!
Gemma has been a dinner lady and one to one support worker at the school in the past, so she knows a lot about the children at the school and how the school operates. She has a daughter in year 5 and a son in year 3 and loves to use her craft skills to enhance experiences for the children and make amazing things for our fairs.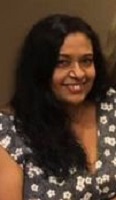 Name: Veena McGregor
Position: Purchasing Officer
Veena is the Purchasing Officer of FVPS. She has 2 children, a daughter who has recently moved to secondary school and another daughter in year 5. Her role on the committee is to find little extras we can buy to enhance our events and find the best prices for things.
Veena works as a nurse in the NHS and her shifts mean that she can't always attend all of our events. However, even when she can't attend she always contributes a lot of ideas, enthusiasm and practical help to make things happen and she is a very important member of our team.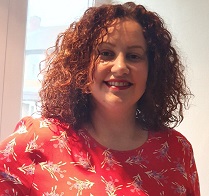 Name: Lisa Davies
Position: Baking Leader
As well as being our chair, Lisa takes the lead on all of our baking events. As well as making hundreds of delicious cakes and other treats for FVPS, Lisa is a professional baker and you can order fantastic cakes from her for special occasions here
https://www.facebook.com/lisabellecakes/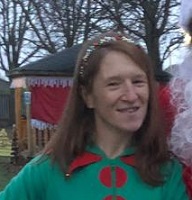 Name: Jo Caley
Position: Membership Officer
As well as being vice chair, Jo is the Membership Officer of FVPS. Jo is very friendly and approachable and she always helps new members of our committee to settle in and find ways to use their skills.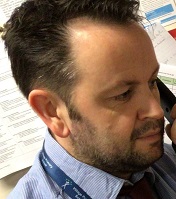 Name: Andrew Dixon
Position: Staff Committee Member
Andrew is the school parent support advisor and he is also a staff member of the FVPS committee. He is on the school gate at dropping off time and home time every day and you can always approach him to ask about anything.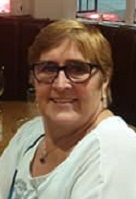 Name: Christine Peacock
Position: Committee Member
Chris is a recently retired long serving widely respected TA from the school who has joined the FVPS committee. She thinks it is a good way to keep in touch with the school community and a way to continue to use her experience and skills to help children at the school.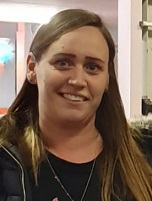 Name: Lynsey Watson
Position: Committee Member
Lynsey is a well known Thornaby community activist and she is also a member of the FVPS committee. Lynsey helps to raise money for many good causes, particularly autism charities. She has had 3 children at the school and her daughter is currently in Year 6.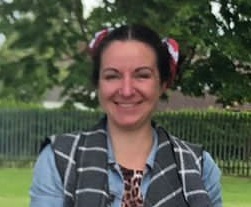 Name: Suzanne Leonard
Position: Committee Member
Suzanne is the newest member of the FVPS committee having joined in November 2021. She has recently moved to Thornaby and has 2 children at the school. Suzanne has 2 jobs, 1 working with the elderly and 1 working with children.