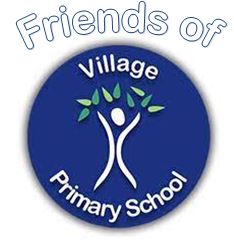 Other Donations to Friends of Village Primary School
As well as cash donations, we are always on the look out for other donations that we can use. We try to source things cheaply or free that the school can use. There are always things that we need for our fairs and other fund raising events as well. Here are some of the items we're on the look out for:
Fairs
-Raffle Prizes
-Tombola Prizes
-Soft Toys
-Bric-a-Brac


Educational Items

Art
-Art and Craft Supplies
-Pipecleaners

Computing
-BBC Microbits

Design and Technology
-Baking Items
-Small Construction Materials
-Textiles

English
-Books for the library (Age 3-11)
-Dictionaries

French
-Classic stories in French

Geography
-Atlases
-Interactive Globes
-Jigsaws of the world

History
-Child Friendly History Books

Maths
-Practical Maths Resources

Music
-Musical Instruments

Physical Education
-Footballs
-Large Balls for younger children to practice catching

PSHE
-PSHE Posters

Religious Education
-Bibles

Science
-Thermometers

If you can help with any of the above or if you have anything else that you think we can use, please email us at mail@FriendsOfVillage.org.uk.